August 19, 2020 Projects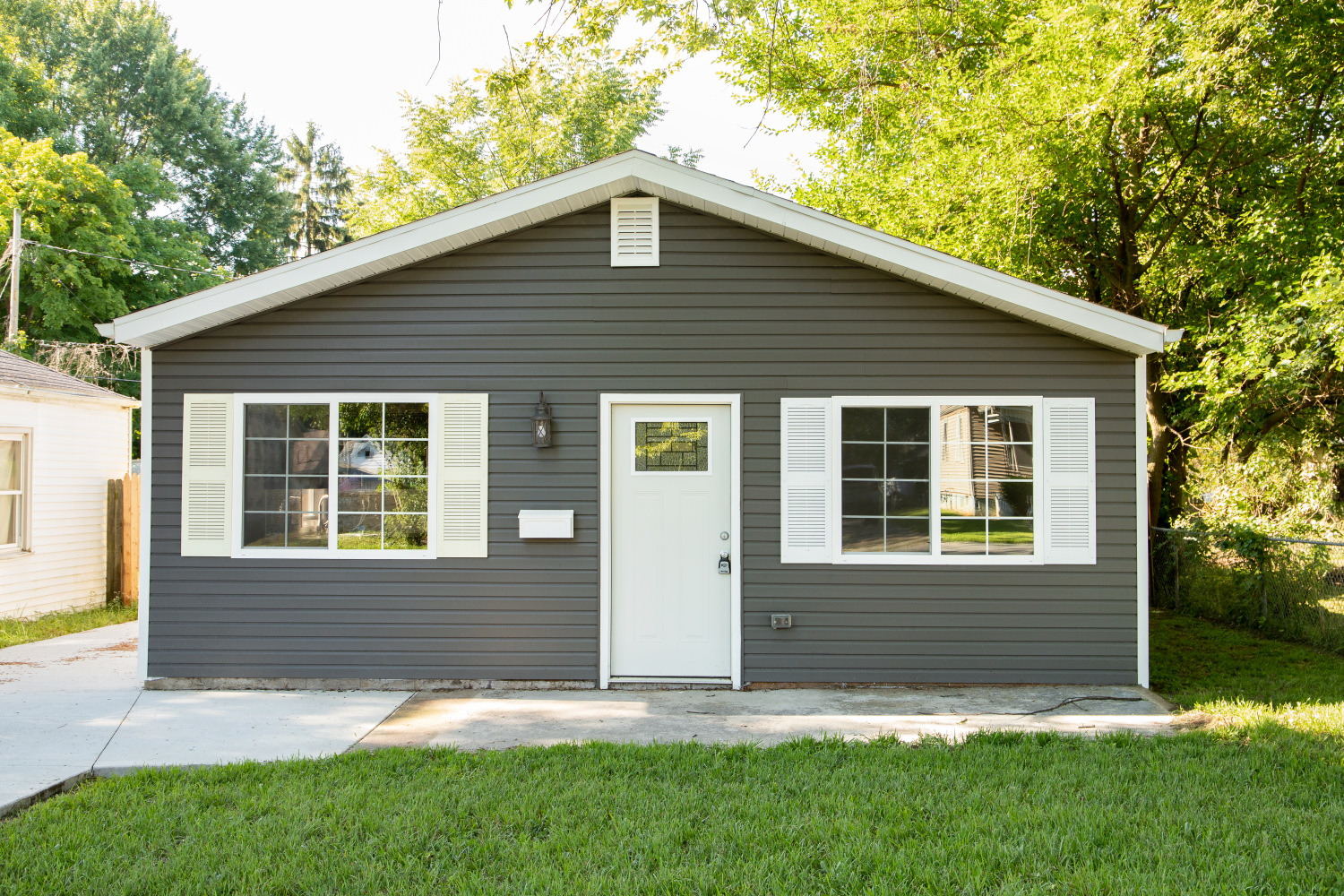 Angel Carrillo and Family G&C Investments are proving that you can make money and make your community better.
Angel, who was born and raised in East Toledo, founded her company over 16 years ago with her husband, Mario, and her brother, Gary. As they've grown, even her son, a recent graduate, has joined the family business. Their specialty: fixing up and managing buildings that need a lot of help.
"We do projects that no one else wants to touch," said Angel in a recent interview.
Because the Land Bank also focuses on some of the most difficult properties in our community, there was a natural match.
In the last six years, the Land Bank has accepted Angel's offer to renovate five different properties and all have been tremendous successes. One of them was Victoria Place in the Olde Towne neighborhood. A large, three-unit building, it had been abandoned and left to deteriorate by the prior owners. When the Land Bank took control, there were holes in the foundation and the rear wall of one of the units was open to the elements.
Too hard for most, but not Angel and crew. "We learned a lot on the project because of the structural damage, but we got it done. Each unit is all brand-new inside. It was a pretty big mess, but it turned out beautifully," she said.
Another "big mess" and their most recent project was an abandoned house on Primrose Avenue in the Tamaron neighborhood, with photos featured above. The Land Bank became the owner of the home after it was brought to our attention by Toledo City Councilman Chris Delaney. What a nightmare, indeed!
In their hands, Family G&C transformed the house in a modern, clean, and welcoming home once again. Soon, they will close on their accepted offer and resell the property to a new homeowner. It's the path that they've taken with Land Bank projects more often than not, although the company also manages over 70 rental units and will be doing new construction soon too.
Just like everyone else, her company has to compete with other buyers for Land Bank projects and hasn't always been successful, but Angel knows the process is fair. As for closing and the inspection process afterwards, "we have it down pat, and Stephanie and your Field Technicians, Ryan and Stuart, are awesome!"
And how does Councilman Delaney feel now? "I'm sure the neighbors are thrilled that the eyesore has been cleaned up. Thank you for coming through!"
This story is the fifth in a series as we Countdown to 1500 and showcase some of the great people who are working with the Land Bank to transform their lives and their neighborhoods.